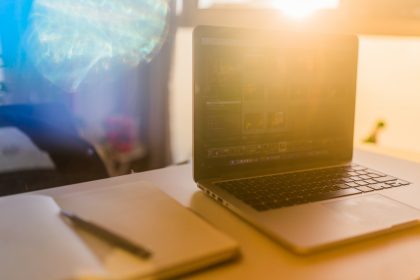 Websites are one of the key ways people discover books. If you want readers to be able to discover your books, you need a well designed and informational author website for them to find when they search on online. That gives you visibility and provides you with an opportunity to reach out to potential readers.
Building and maintaining a great author website may seem like a waste of time, but it's necessary for anyone who self-publishes. If you want to be taken seriously as an author, you need your own website.
Promote Yourself and Your Books
Because of the millions of titles available online and in stores, you need to find strategies for connecting readers with your new self-published book. You have to spread the word about it. Book promotion is essential to getting it noticed not just by individual readers, but also by booksellers, libraries, universities, wholesalers, and distributors. Book promotion is, in other words, an advertising campaign to sell your book. Having an author website is an essential part of promoting your self-published books because it serves as a representative of your work online and makes it more likely that potential readers will find your books when they look for books on search engines like Google.
Engage with Your Readership
Websites allow authors to actively engage their readership by sharing excerpts, audio clips of book readings, videos, news on upcoming projects and sneak peeks, a calendar of upcoming events like book signings, an author biography, reader reviews, a list of locations where readers can buy your books, and links to your social media profiles. An author website can also serve as a platform for your blog. Engaging with your readership will generate interest in your books and hopefully help you sell copies. The more content that you have on your website, the better, because it improves your search engine optimization and makes it more likely that your website will be found online.
Sell Your Books Online
One of the easiest ways to sell a self-published book is to sell it on your own website. You can integrate your website with shopping cart tools, using PayPal or other digital payment options. By directly selling through your own site, you can collect valuable information about your readers. For example, if you collect reader email addresses, you can send out a newsletter with news and information about your new projects. You can also sell your books by linking to the online stores like Amazon or other digital storefronts where your book is available for purchase.
Your website is your opportunity to promote yourself and sell your work. The website should reflect who you are as an author. When a potential reader sees your website, it should tell them something about your writing and it should make them want to read your books.
Building and managing an author website doesn't have to be complicated or take time away from your writing. The experienced web designers at NWA Publishing can build and set up your website for you. They will design a website that reflects who you are as an author and has all of the components you need to promote yourself and engage with your readership.