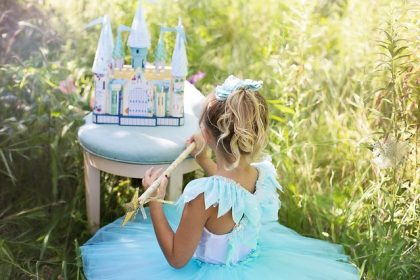 The Enduring Popularity of Fairy Tales
Lately, fairy tales are everywhere in movies and on television. Disney's live-action remake of Beauty and the Beast, which was released in the U.S. earlier this year, is just the latest of many fairy tale retellings and spin-offs. The 2014 remake of Into the Woods put a full cast of classic fairy tale characters on the big screen, and the ongoing success of ABC's Once Upon a Time makes it clear that fairy tales still manage to capture the attention of wider audiences.
Recent years have also seen a significant number of literary fairy tale retellings. Writers like Tanith Lee, Shannon Hale, and Gregory Maguire have produced particularly successful novels based on classic fairy tales that readers return to again and again. This is because folklore is the bedrock of storytelling. When fairy tales are retold, they're comfortingly familiar and often remind people of their childhoods.
For many of us, childhood stories are profoundly important because they took us on adventures that magnified the greatest desires and anxieties in our lives.
In The Annotated Classic Fairy Tales, Maria Tatar writes, "Fairy tales are up close and personal, telling us about the quest for romance and riches, for power and privilege, and, most important, for a way out of the woods back to the safety and security of home. Bringing myths down to earth and inflecting them in human rather than heroic terms, fairy tales put a familiar spin on the stories in the archive of our collective imagination."
By tapping into that nostalgia, fairy tale spin-offs are a major part of popular culture.
So why does this matter to us as writers? Many writers search for a completely original story to tell, but that isn't always necessary in order to publish a successful book. Fairy tale retellings take tales as old as time and give them a fresh take that will resonate with readers and drive book sales.
This is not to say that you should drop the book you're working on to put together a fairy tale inspired novel, but it is worth thinking about why folktales are everywhere in popular culture these days and why they have the staying power that they do.