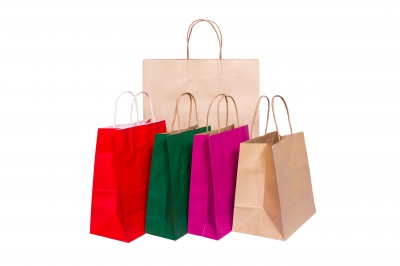 Self-publishing is an increasingly popular type of book publishing. Instead of signing a contract with a traditional publishing company or publishing house, the writers produce their books themselves. They take on the responsibilities of publishing in exchange for maintaining control of the entire process and many other benefits. The self-publisher is responsible for the expenses too, which means that it is important to get a great deal on all the services needed to produce a commercially viable book.
How much does self-publishing cost?
We know every project is different, which is why we offer free quotes on all of your self-publishing projects, big and small. One of our experienced professionals will put together your custom quote so that you get exactly the services you need to publish your next great book, nothing more and nothing less.
We also provide a number of self-publishing packages, each of which offer the services you need to produce a worthwhile book or e-book for a competitive one-time fee.
What do the self-publishing packages include?
These packages combine services to meet your individual needs so that you can publish a bookstore-quality book without breaking the bank. NWA Publishing currently offers four publishing packages:
Basic
This package has everything you need to produce a viable book with as few overhead costs as possible. You'll get a paperback book with a great-looking custom cover.
Standard
This package provides all the professional-grade services you need to get your book published without any unnecessary frills. You'll get a paperback or hardcover book, with a custom cover and a free manuscript evaluation.
Premier
This package has the essential services for publishing your book in any print format. You'll get a paperback or hardcover book with a custom cover, multiple editing services, and social media book promotion services.
Elite
This all-inclusive package offers the services you need and want to produce, edit, and market your book. You'll get a paperback or hardcover book with a professionally designed custom cover, editing, a variety of book promotion services, and an e-book version of your book.
To make sure you're satisfied, all of our self-publishing packages are customizable. You can add or subtract services from these packages so that you only pay for what you want and what you need. Plus, all our services are available for individual purchase.
How do I get started with my self-publishing project
Contact NWA Publishing today to find out how to begin.
Self-publishing doesn't have to be intimidating. We simplify the process so you can focus on your writing. Our team of experienced professionals will take you through the self-publishing process step by step and provide you with all the services you need to publish a book you'll be proud to have your name on.
Do you know someone who wants to publish their own book? NWA Publishing's packages make a great gift! Call (810) 695-4761 or email info@nwapublishing.com for more information.
Image courtesy of David Castillo Dominici at FreeDigitalPhotos.net