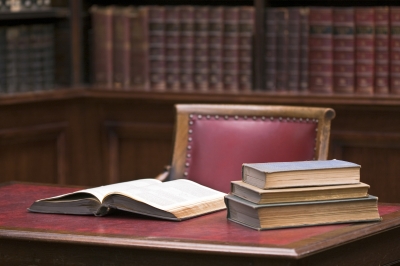 The Value of ISBN and LCCN for Self-Publishing Authors
Most authors are aware of ISBNs and the rest of the alphabet soup that goes on the first few pages of a published book, but few realize how important these numbers are until they begin the self-publishing process. The International Standard Book Number (ISBN) and the slightly less popular but still useful Library of Congress Control Number (LCCN) are two numbers that can improve the chances of your book getting discovered by readers.
You can of course self-publish your book without either an ISBN or an LCCN, but doing so dramatically limits where your book can be sold and the ways in which your book might be discovered. Most libraries, book retailers, and online sellers will not sell your book without it at least having an ISBN. Even Amazon.com won't accept books without ISBNs.
International Standard Book Number (ISBN)
The ISBN is a global standard for identifying individual books and is used in more than 150 countries. These 13-digit numbers identify each book that is published and each edition of the same book, as well as distinguish between different books with the same title. It's not unlikely that a book with the same title as yours has already been published because that happens all the time.
This standard ID number is used by nearly everyone in the book industry. Libraries, book wholesalers and distributors, universities, the bookshop in your city, and online retailers like Google Books, iBooks, and Amazon.com use ISBNs to catalogue and order books. Even some readers use them to search for books before making a purchase.
Anyone can purchase an ISBN number for his or her book through Bowker, the official and exclusive ISBN seller in the United States. When you purchase a self-publishing package from NWA Publishing, we will get an official ISBN for your book (or for each version of your book, including e-books) as part of the production process. Whether you purchase the ISBN yourself or have us do it for you, it is important to get the ISBN before your book is published or produced as an e-book.
Library of Congress Control Number (LCCN)
The LCCN is an identification number that is assigned when a book is added to the national databases and the Library of Congress collections. It is a number that many libraries and commercial supplies use to locate a specific record in the national databases. Librarians especially use LCCNs to locate books and order them from the Library of Congress or from commercial suppliers. This means that a library cannot or will not buy your book without an LCCN.
LCCNs are free and can be ordered by anyone through the Library of Congress' Preassigned Control Number Program. Like with ISBNs, we can order it for you by creating an account with the Library of Congress on your behalf and requesting your book's LCCN. But keep in mind that you must have an ISBN before the LCCN is ordered.
While you don't necessary need an ISBN or LCCN for your book, if you're serious about self-publishing, you will get both. To learn more about these and other services offered by NWA Publishing, visit our website at http://www.nwapublishing.com/.
Image courtesy of Serge Bertasius Photography at freedigitalphotos.net.