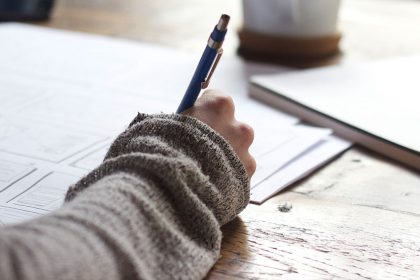 The Role of Content Editing in the Writing Process
The self-publishing industry is full of copy editors and discussions about how to get the most out of copy editing. But what those discussions often fail to point out is that copyediting is the second step of the editing process. The first step is ideally content editing, which is about the structure and content of your book.
Content editing, often called developmental editing, comes down to the "big picture" and ensuring that your book is readable and marketable. Books are big, sprawling things and content editors help you make sure the thing doesn't get out of hand.
What does a content editor do?
The job of the content editor is to focus on tension, theme development, the quality and quantity of details, consistency of storyline plot holes, character development, believable and natural dialogue, and attention-grabbing descriptions.
Remember that it's not about fixing mistakes. When your content editor reads your manuscript and sees that you accidentally wrote "pours a glass of whine," they're not going to point it out. You and your editor may later decide that your character isn't a wine person and cut that paragraph, which means it doesn't matter what your character is pouring a glass of. This will save you time and the expense of hiring a copy editor before you're done rewriting.
When should I start to work with a content editor?
You can work with a content editor when you've finished writing your manuscript, while you're writing your manuscript, or even before you begin writing at all. There is no specific timeline for content editing, other than coming before copyediting.
If you choose to hire a content editor before you start writing your book, they can help you brainstorm ideas and make a clear plan, whether that plan takes the form of a detailed plot outline or character sketches.
What do I need to do when working with a content editor?
When you're working with a content editor, it's important to be open-minded and seriously consider the feedback you receive. Developing your manuscript may be uncomfortable and frustrating. You put a great deal of effort (and not a little emotion) into writing your manuscript, which means it will be difficult to let someone else take your work apart and put it back together. But remember that a good content editor will respect your writing and do their best to improve it in a way that is true to you.
What do I do now?
If you're not sure you want content editing, consider purchasing a Manuscript Evaluation. One of our experienced editors will assess your manuscript for strengths and weaknesses, reading thoroughly and putt together a comprehensive report that includes suggestions for improving overall content, sample copyediting, a list of manuscript key words, an analysis of the target audience, and a recommendation for the next step of your writing process.
Already know you need content editing? Contact us for more information!